Initial Exam
Your initial appointment will consist of a exam explaining your diagnosis and treatment options. Occasionally, surgery can be performed the same day as the exam. However, a complex medical history or treatment plan will require a full clinical evaluation prior to scheduling treatment.
Please allow us to better assist you by providing the following information at the time of your visit:
Your surgical referral slip and any X-rays, if applicable
A list of medications you are currently taking
If you have medical or dental insurance, bring your cards with you. This will save time and allow us to help you process any claims.
IMPORTANT: All patients under the age of 18 years of age must be accompanied by a parent or guardian.
A preoperative examination is mandatory for patients undergoing IV sedation.
Please alert the office if you have a medical condition that may be of concern prior to surgery (i.e. diabetes, high blood pressure, artificial heart valves and joints, rheumatic fever, etc.) or if you are currently taking any medication (i.e. heart medications, aspirin, anticoagulant therapy, etc.).
Telehealth
We are pleased to offer telehealth services to our patients via a secure Zoom Meetings platform. Please call us to determine if your initial exam is eligible for a telehealth virtual visit.
X-Rays
If your dentist or physician has taken x-rays, you may request that they forward them to our office. Or, if it is convenient, you may retrieve them by hand and bring them along to your exam. If additional films are necessary, they can be taken at our facility.
Financial Information
We deliver the finest care at the most reasonable cost to our patients. For your convenience, we accept Cash, Checks, Visa, MasterCard, Discover and CareCredit Financing. All expense portions that are not covered under your insurance benefits will be due during your visit. If you have any questions regarding your account, please contact us at Issaquah Office Phone Number 425-391-8284.
To pay your invoice, or a family member's invoice: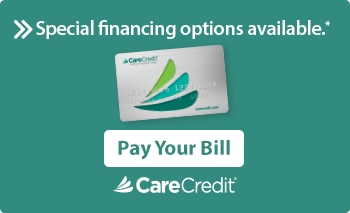 To apply for Care Credit: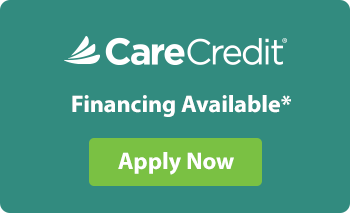 ---
Insurance
At IIOS we make every effort to provide you with the finest surgical care and the most convenient financial options. To accomplish this goal, we work closely with both you and your insurance company to maximize your reimbursement for covered procedures. If you have any problems or questions, please ask our front office staff. They can be reached by phone at Issaquah Office Phone Number 425-391-8284. Please bring your insurance information and a valid I.D. or driver's license with you to your initial exam.
---
Scheduling
The office of Issaquah Implants and Oral Surgery is open Monday,Tuesday and Thursday from 8:00 a.m. until 4:30 p.m., Wednesday from 8am-1:30pm and Friday from 8:00 a.m. until 3:00 p.m.
We will schedule your appointment as promptly as possible. If you have pain or an emergency situation, every attempt will be made to see you the same day.
Please call Issaquah Office Phone Number 425-391-8284 with any questions, to schedule an appointment and for all scheduling inquiries.
---